Discover healing, discover jesus, discover the abundant life
Where you can find hope, purpose, and community. A place to explore faith and discover the person God has called you to be. A place where your family can feel loved and valued, no matter who you are or where you come from. It's a place that exists not just for itself, but for The Bay Area and Beyond.
And, its more than a place, its Jesus Christ working through the people of The Dwelling Place, and we can't wait to meet you.
I'm a paragraph. Click here to add your own text and edit me. It's easy. Just click "Edit Text" or double click me to add your own content and make changes to the font. I'm a great place for you to tell a story and let your users know a little more about you.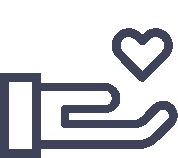 "Whoever is generous to the poor lends to the lord, and he will repay him for his deed."